NOW AVAILABLE AT BUNNINGS TAMWORTH, ARMIDALE & MANY MORE
Established since 1991
Lawn Varieties
NewLawn Turf provide a range of lawn varieties to suit all requirements. As growers of Sir Walter Australia's No1 Buffalo, Kikuyu, Shademaster, Couch and Tall Fescue we guarantee to provide you with the best varieties of grass for turf on the market. As we constantly trial new varieties, you can rest assured that we are selecting the best for your lawn.
Sir Walter


Australia's No. 1
There are so many reasons why Sir Walter is Australia's No. 1 Buffalo. Sir Walter Buffalo Lawn has stood the test of time, proving time and time again that it will go anywhere and grow anywhere; in full sun or shade, in extreme heat, frost or drought.

Born right here in Australia, Sir Walter was bred to be tough yet soft, and good looking to boot! Since 1997 there has been over 50 million metres of Sir Walter sold Australia-wide; the equivalent to 350,000 homes. It is versatile and hardy. There is really no match for Sir Walter.

More than Just Lawn
When you purchase Sir Walter, you're not just buying a new lawn, you're buying a whole new way of life. Gone will be the days of playing that game of backyard footy and ending up with a knee full of bindii, or diving for that superb catch only to finish with a mouthful of dirt. Sir Walter is lush and green, with a tight growth habit to hold out most weeds, and the ability to repair itself quickly if damaged, lessening the incidence of bare patches. You'll also find that mowing now becomes less of a chore, as the finished result will amaze you every time.

Proven Performer
Why have a brown lawn during summer when a lush green drought tolerant lawn like Sir Walter can make you the envy of your street! Sir Walter's roots grow deep into the subsoil, gathering the moisture. A Sir Walter lawn can reduce the heat generated from the sun by up to 10 degrees. A lot of different Buffalo grasses are available on the market, but none of these have been able to surpass Sir Walter in ticking all the right boxes.

Click Here to view Sir Walter Brochure
Nullabor Couch
Nullarbor Couch, selected by New Lawn Turf as the very best performing couch for your home lawn, sporting surface or commercial project. Nullarbor Couch is the couch variety that is best suited to your region and is the perfect choice in couch grass.

Here's why:
It provides a good dense cover
It has a fine leaf blade & dark green colour
It has strong horizontal growth habit that makes it tolerant of low mowing
It has low dormancy, which means it has an early start to growth after winter
It has a rapid recovery from wear and other stresses
It has good tolerance of broadleaf herbicides for weed control
Excellent wear tolerance
Nullarbor Couch is the perfect choice to produce a top class surface on a golf course, or a manicured lawn that stands out.

Nullarbor Couch will give long lasting performance in full sun areas.

Nullarbor Couch is widely used as it makes a good environmentally friendly surface for your yard, playing field, golf tees, fairways or parkland area when frequently mowed every 5-7 days in summer.

Nullarbor Couch produces a very dense turf that is an attractive, luscious green colour.

Nullarbor Couch has been researched, evaluated and trialled to ensure you are getting the best performing variety for your application.

Nullarbor Couch grows best in full sun, and requires at least 5-6 hours sunlight per day. Apply New Lawn Turf recommended fertiliser 2-3 times per year to maintain a dense vigorous turf sward.

Nullarbor Couch maintenance requirements (pests, diseases, etc.) are relatively high in comparison to other lawn types. It is best mown at about 15-25 mm height and 2-3 times per week in the warmer months.

Nullarbor Couch is the perfect choice for a fine manicured lawn that will impress.
Click Here to view Nullabor Couch Brochure
RTF Fescue
Rhizomes to the Rescue
A rhizome (from Greek, meaning rootstalk) is a horizontal plant stem, most often found underground. Rhizomes are valued because they send out new roots and shoots, allowing new plants to propagate at a distance from the original plant.

It's called Rhizomatous Tall Fescue, or RTF.

RTF value over traditional tall fescue varieties is substantial. RTF:
Repairs itself; rhizome roots fill in bare spots in a thinning lawn
Produces a thick, even, lush, soft turf
Promotes deep-rooting plants, with great tolerance to heat & dry conditions
aves on over-seeding costs of damaged turf, irrigation equipment, and water bills
More Advantages…
RTF Fescue is more drought tolerant than most other species due to its deep roots

RTF is one of the deepest rooting grass available; roots travel down to six feet, tapping into water not normally available

Beyond its characteristics of lush even—growth and self-repair, RTF plants are much softer to the touch, gentle even on bare feet

RTF is brilliant for use on sporting surfaces in cooler regions
Others Promise Rhizomatous Activity – Only RTF Delivers Rhizomes
BEWARE OF IMITATORS!
Since that breakthrough discovery, Barenbrug Research has released a number of other rhizomatous tall fescue varieties and new varieties are continuously being developed. Because of RTF's effectiveness and popularity, other companies have tried to imitate Barenbrug's products.
While some may advertise rhizomatous varieties, university and independent testing has proven conclusively that Turf Saver RTF is a cut above the competition. In studies it became clear that Barenbrug RTF varieties are the only ones to exhibit significant rhizomes and rhizomatous activity. The rhizomatic index was derived by multiplying the number of rhizomes times the percentage of plants with rhizomes and the rhizome length.
More Conclusive Evidence of RTF's Superiority
Independent studies on the formation of rhizomes in Barenbrug's RTF variety Labarinth, compared to other tall fescues claiming that capability, concluded the same as the first study; nothing comes close to the rhizome production capabilities of Barenbrug's RTF.
New Lawn Turf constantly monitor and use only the latest and most advanced types of RTF coming from the Barenbrug Research Program.
RTF on Water Rations
Cool season turf grass such as tall fescue loves water. But with conservation measures being enacted across the globe, it should be noted that RTF thrives on less!
New Lawn Turf observed how cool season grasses (like tall fescue) would maintain turf quality under drought conditions. Turf grasses were evaluated after reducing water by 15% and 30%, way below what is considered ideal to maintain quality.

RTF performed better than any other cool season grass - during the hottest months of the year, RFT also performed better than Kentucky and Texas Bluegrass, perennial ryegrass and other tall fescue blends and is highly ranked by the National Turfgrass Evaluation Program.
Greater Root Depth Means Better Heat Tolerance
RTF HAS A DEEP ROOT SYSTEM
Beyond its characteristics, of lush even growth and self-repair, RTF also features a leaf texture distinct from normal tall fescue varieties. RTF plants are much softer to touch, gentle even on bare feet.

Tall Fescues are known not to have the drought tolerance of warm season varieties such as Sir Walter, however RTF is the most drought tolerant of all cool season grasses.
Click Here to view RTF Rescue Brochure
Eureka Kikuyu
Economical All-Rounder
Looking for an economical all-rounder? Then Eureka Kikuyu is your choice of lawn.

A proven performer in most Australian climates, Eureka Kikuyu is a vigorous grower that stands up to a wide range of conditions:
Medium-coarse bright green leaves
Reasonable cold weather tolerance
Maintains growth and colour into autumn and early winter
Good resistance to wear and recovery is rapid
Maintains even colour year round in warm climates
Versatile
Eureka Kikuyu is also a great solution for planting out larger areas and erosion control, given the rapid spread of its runners in favourable conditions. Its tolerance of water-logged soils can also make it the best choice for transpiration areas.

Eureka Kikuyu spreads by its vigorous growth from stolons and rhizomes, and is a coarse textured grass with a high growth rate. The leaves are approximately 4–5mm wide and 25-40mm long and are yellow-green in colour. Good for home lawns, racecourses, parks and reserves and erosion control situations.

Quick Repairer
Preferring a sunny aspect, Eureka Kikuyu is a dense, rapid growing lawn. Its vigorous growth habit allows it to repair very quickly if damaged, and is able to establish a strong, deep root base to help it stand up to the hottest summer days.

Eureka Kikuyu enjoys a long growing season, and with regular mowing will hold a good, tight growth mat. It holds its colour well into winter. It will brown off when frost-affected, but bounces back with full vigour in spring.

Click Here to view Eureka Kikuyu Brochure
Platinum Zoysia
Hardy Solution
If a finer blade grass is your preference, then go no further than Platinum Zoysia. Selected by New Lawn Turf as an excellent performing lawn grass, Platinum Zoysia is the best suited Zoysia variety for your region, and may be the answer for your yard.

It has a relatively fine leaf which is soft to touch, provides excellent wear tolerance and thrives in extreme heat and humidity.

Platinum Zoysia performs fairly well in the shade and keeps good winter colour and it can generally outcompete weeds once established. Platinum Zoysia requires less watering & less mowing than most other lawn types in Australia.

Low Maintenance
Platinum Zoysia is an effective cost option if you are looking for a turf for your yard. Exhibiting a slow growth habit, Platinum Zoysia won't require a lot of mowing or other maintenance. It has also adapted well to hotter climates by having the ability to roll its leaves to conserve water, thereby increasing its drought tolerance which is a trait normally only exhibited in broader leafed grass varieties.

Turn up the Heat
Zoysias are warm season grasses and are well adapted to tropical, sub-tropical and warm temperate conditions. They are fine to medium textured grasses with leaves up to 5mm wide and 40-50mm long.

Zoysia grasses spread both by stolons and by rhizomes, and are noted for their relatively slow growth rate. Because of this, Zoysia grasses are slow to establish, but once established they are aggressive and compete well with weeds.

Click Here to view Platinum Zoysia Brochure
Watch our online lawn videos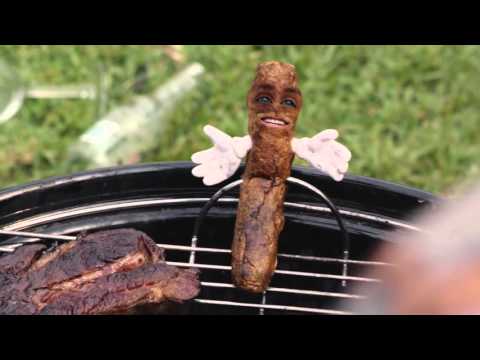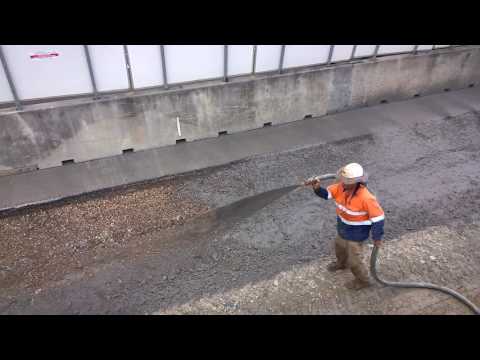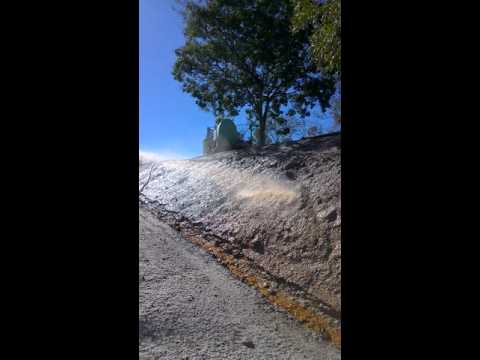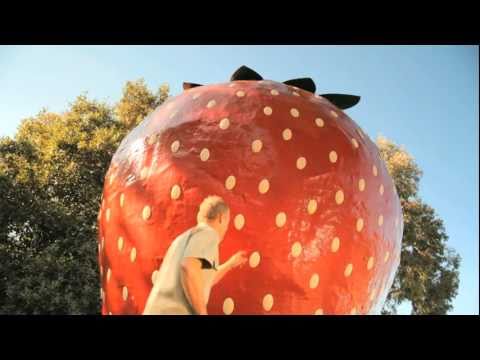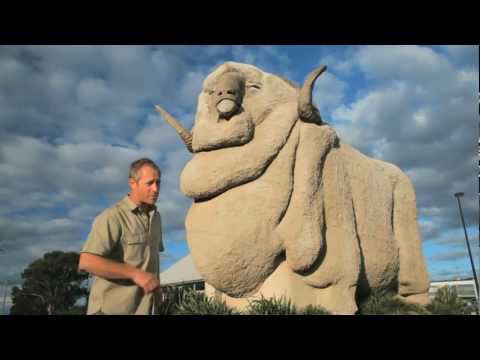 Testimonials
Thanks for your help and in particular, thanks to Anthony who gave great assistance with the delivery. I was particularly impressed with his willingness to provide extra advice on the laying of the turf and its maintenance. His happy disposition and willingness to offer help I thought was outstanding when compared to what normally occurs on a day to day basis within our society.
Give a big pat on the back from me.
When friends or work colleagues need turf, I'll pass on your details.
Thank you again for top service.
- Dirk M - Tamworth